On the west side of San Juan Island, Lime Kiln Point State Park is home to Lime Kiln Lighthouse and a restored kiln. Winding waterfront trails lead hikers to these evocative reminders of the islands' colorful past. One of the best places to view orca whales from shore, Lime Kiln has been drawing whale enthusiasts for decades. Park visitors picnic along the rocky shore, watching the churning waters of Haro Straight for a glimpse of that infamous black and white dorsal fin.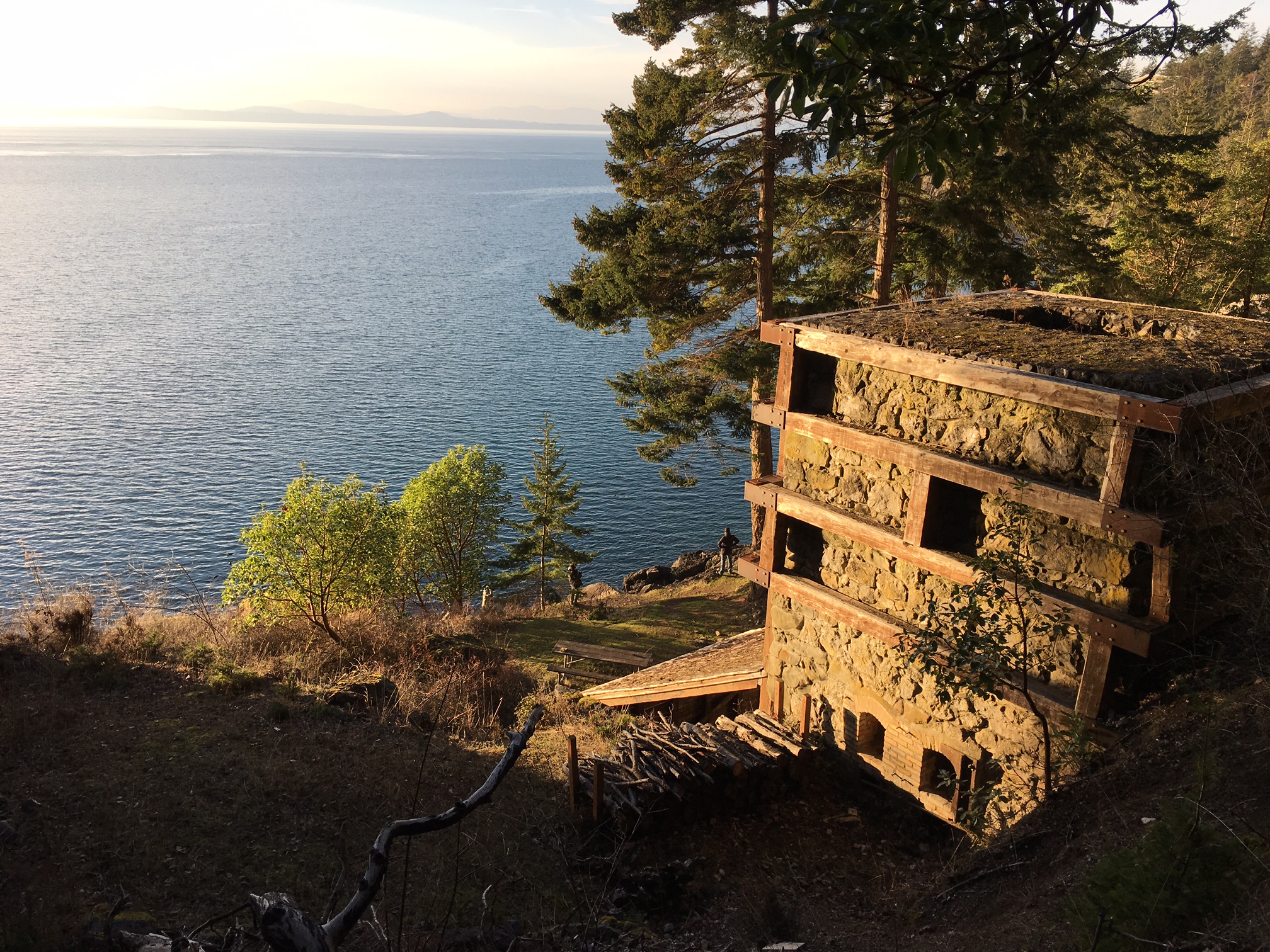 On Orcas Island, you'll find the historic Rosario Resort. Built between 1906-1909 the Moran Mansion is listed on the National Historic Register and includes a free museum featuring Northwest nautical history, original photographs from the late 1800's and early 1900's, original furnishings and fixtures, and an extensive display of the ships built by the Moran Brothers Company in Seattle. The resort is rumored to be haunted, along with several other haunted hotels in the San Juans.
Orcas is also home to Orcas Island Artworks - a modern art gallery located in the historic Olga Strawberry Barreling Plant. The co-op now represents about forty-five Orcas Island artists and craftspeople, working in pottery, sculpture, jewelry, glass, wood, paintings, prints, wearable art, fiber and more. Established in 1981, the gallery is one of the oldest cooperatives in the country.